50% Off On Ultrasound Level 2 Cost In Delhi: From ₹1870 Only – Call 080619 70525 To Book Now!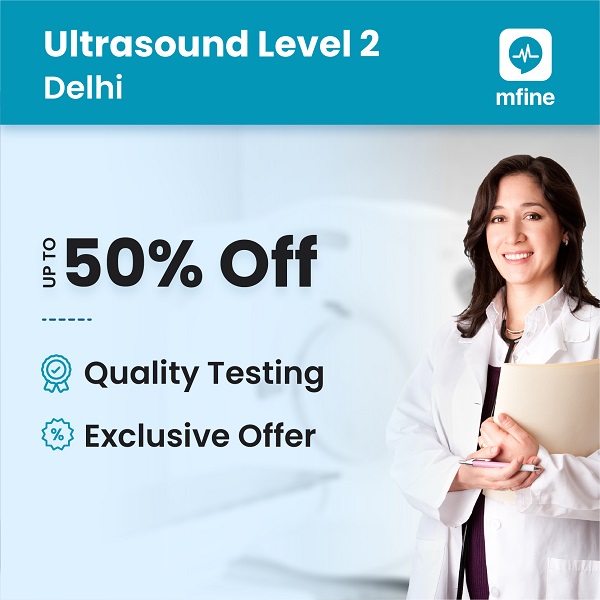 [ninja_form id=11]
Ultrasound Level 2 Scan is an extensive imaging test that helps to study your baby's overall growth. It is generally done in the second trimester of pregnancy (13th – 27th week).
We offer you multiple lab options, an excellent discount of up to 50% on Level 2 Ultrasound price, and assured quality in Delhi.
Ultrasound Level 2 Scan in Delhi by MFine Trust of booking through one of India's largest e-health players 6,500+ Ultrasound Level 2 Tests completed Same Day Slots Available Starting from ₹1870 15+ lab options including Mahajan Imaging, Indogulf, BR Diagnostics, and many more ₹10 lakhs saved in last 3 months
Generally, the market price of the Ultrasound Test is above ₹3,000 but with us, you can get it for ₹1870 only.
Avail of this exclusive offer by calling us on
Or you can click on the button below for us to call you back.
Additionally, you will get a free online doctor consultation after making a booking.
Call us on 08061931521 to know the Price List & lab options near your place in Delhi and make a booking at your convenient time.
Why should I book Ultrasound Level 2 through MFine? India's leading health tech company specializing in doctor consultations 6 lakh+ patients served so far 600+ labs and hospitals in our panel 1100+ radiology modalities offered Money-back guarantee if anything goes wrong 120+ corporates trust us for the health checks of their employees
About Ultrasound Level 2 Scan
A Level 2 Ultrasound is done to examine your growing baby and to inspect the size of developing organs, the position of the baby, amount of amniotic fluid, any deformity in the baby, or any other condition.
It gives prominent images of your fetal anatomy and development. Generally, it is recommended in the 20th week of the mother's pregnancy. It is performed by professionals who help you to understand the real-time images of your fetus during the process.
Anomaly Scan and USG Level 2 are some of the other names for Ultrasound Level 2 Scan