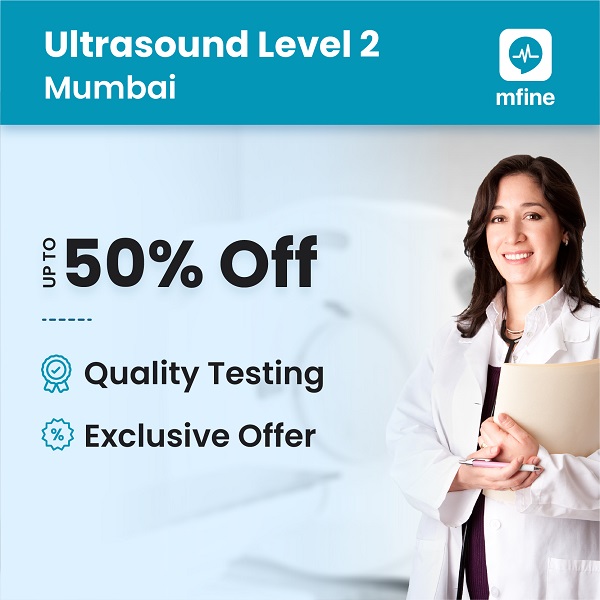 There are multiple sonography or ultrasound scans needed during the pregnancy. Mfine has made it easier to have any of these scans near you at certified labs with very economical prices. Pregnancy is a beautiful experience and we help it make it even better.
We offer you multiple lab options, an excellent discount of 50%, and assured quality for your Pregnancy Scans in Mumbai.
Pregnancy Scans in Mumbai by MFine
Trust of booking through one of India's largest e-health players 

6,500+ Ultrasound Level 2 Tests completed 

Starting from ₹800

15+ lab options including Top rated Lab, Proscan Diagnostics, and many more

₹10 lakhs saved in last 3 months
Generally, the market price of the pregnancy scans is above ₹1,500 but with us, you can get it for ₹800 only. 
Avail of this exclusive offer by calling us on
Or you can click on the button below for us to call you back. 
Additionally, you will get a free online doctor consultation after making a booking. 
The following is the list of the most common Pregnancy Scans done in Mumbai and their offer price. Note that the prices mentioned below may vary. Call us to know the updated prices.
| | |
| --- | --- |
| Pregnancy Scans in Mumbai | Cost through Us |
| Ultrasound Level 2 / Sonography Level 2 | ₹1620 |
| Ultrasound Level 2 (Twins) | ₹3510 |
| Ultrasound Obstetrics / USG Obs / Sonography Obs |  ₹800 |
| Doppler Obstetrics |  ₹1350 |
| Ultrasound Biophysical Profile |  ₹1080 |
| Ultrasound TVS |  ₹800 |
| Ultrasound Whole Abdomen / Sonography Whole Abdomen |  ₹800 |
| NT Scan | ₹1080 |
Call us on 08061970525  to know the lab options near your place in Mumbai and make a booking at your convenient time. 
Why should I book Pregnancy Scans through MFine?
India's leading health tech company specializing in doctor consultations

3 lakh+ patients served so far

400+ labs and hospitals in our panel

1100+ radiology modalities offered

Money-back guarantee if anything goes wrong

120+ corporates trust us for the health checks of their employees
Other Topics You May Be Interested In:-